Quaker Oats/Goodbite.com "Awaken Your Senses" Challenge
With a click of the thumbs-up button under the Cherries video, you can help Jen win $10,000 to benefit the National Farm to School Network.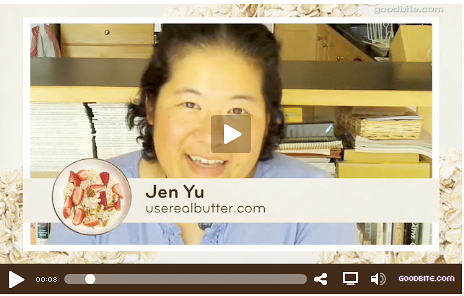 Twelve food bloggers shared their favorite food memory via a video diary posted at YouTube.com/QuakerTalk. Website visitors will vote for their favorite oatmeal topping, and the blogger associated with the winning topping will receive $10,000 to donate to the charity of their choice.
To help Farm to School, just watch Jen's video here and click the thumbs-up button that appears at the bottom of the frame – then tell your friends and family so they can help, too!
Voting on the video runs until Thursday, October 22nd at 11:59pm.  The idea is to mobilize supporters to vote for Jen so that we make it into the semi-finalist round.  Voting for the grand Prize (10K!) will then take place among the 3 semi-finalist on 11/9/09.
So how can you help?

1) Visit Quaker Talk on YouTube (just click the link) by this Thursday, October 22nd.
2) Click on the Vote or Watch & Vote button.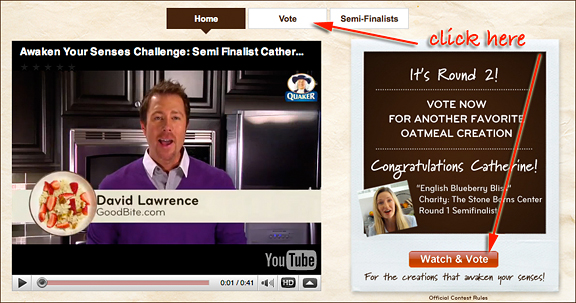 3) Select Jen's video (it isn't always in the same position depending on how you get there, so you'll have to actually READ for her topping: Cherries Jubilee) and click on the GREEN THUMB to vote for her topping!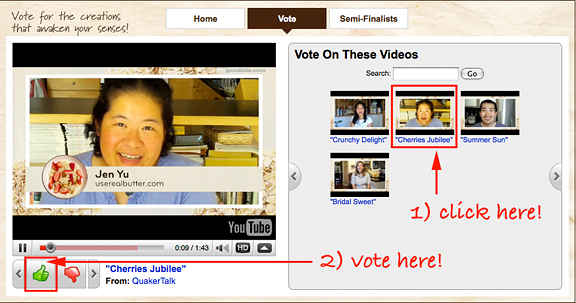 4) Spread the word.
Help nourish kids and communities!